Shopping Cart
Your Cart is Empty
There was an error with PayPal
Click here to try again
Thank you for your business!
You should be receiving an order confirmation from Paypal shortly.
Exit Shopping Cart
My Naples Home Services LLC.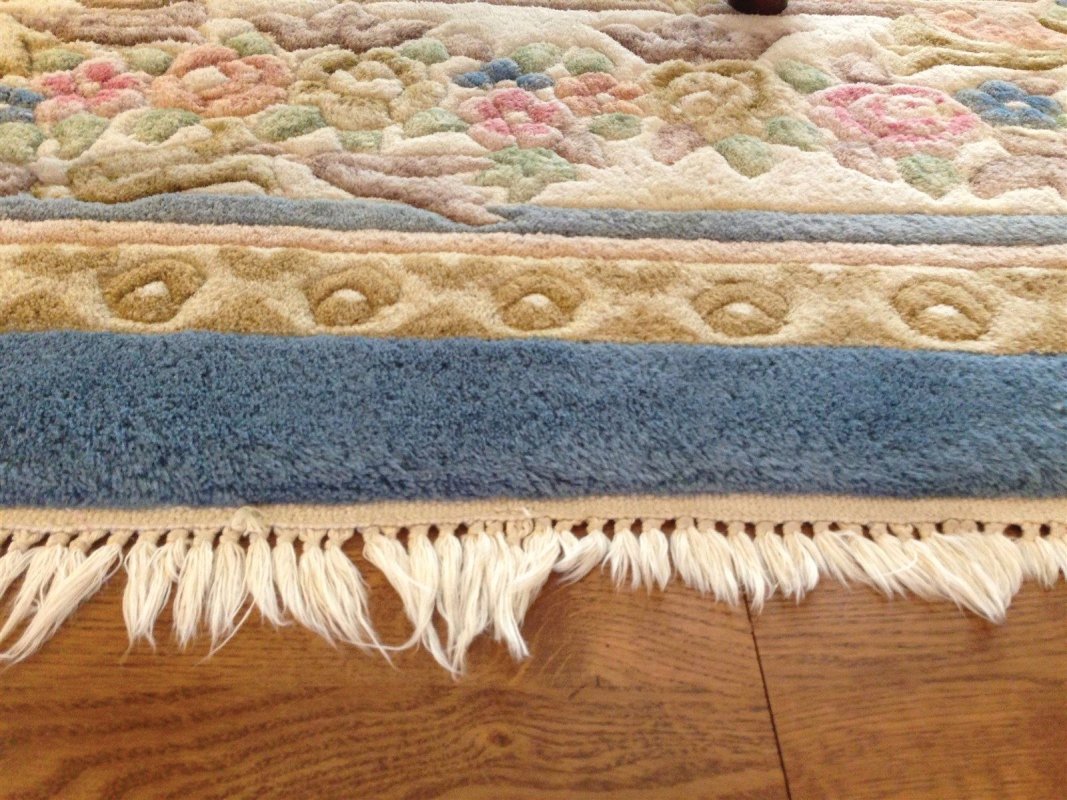 CARING FOR ORIENTAL RUGS

Oriental rugs are commonly made from cotton and wool and are showcased in many colors and designs.
As a housekeeper and home manager it is important for all of us to remember how to care for such a beautiful hand-made item. Some carpets are actually handed down from generation to generation as they could be very costly, valuable and have a long history in the making. Caring for the carpet fringe is something not only the housekeepers, but the home owners should take into careful consideration. The photo shows great wear on this particular carpet and will not have much value at all if sold.
The fringe of the carpet is important as fraying and tearing could diminish the value of the carpet for resale or trade so keep them clean and never run the vacuum over the fringe or pull the fringe in any way. If you are vacuuming stay away from the fringe and raise the vacuum to a higher level to avoid pulling the main carpet areas. To care for the fringe you can use a little ammonia and water, carefully blotting and tapping dry with a clean cloth, then repeating with a little vinegar and water. Use a plastic bag or large towel so you do not wet the floor underneath the carpet. Allow the fringe to sit on the dry towel until fully dry. Carefully comb out the fringe with a large tooth comb.
Oriental carpets continue to be known as a luxury and praised for their color, design, style and history.
To determine their value you can turn the carpet over and examine the knots that are tied together. They are known as Turkish or Persian knots. The closer the knots, the higher the value. The carpet may also be tribal which means they are made by specific tribes often with ceremonial designs or colors. They will be marked with a tribal name. They are highly valuable because they were never meant to leave the tribe and are a prize for collectors. Paisley patterns are viewed as bringing good fortune in Asia and therefore elevating the value. For more information email mynapleshomeservices @gmail.com
/