Shopping Cart
Your Cart is Empty
There was an error with PayPal
Click here to try again
Thank you for your business!
You should be receiving an order confirmation from Paypal shortly.
Exit Shopping Cart
My Naples Home Services LLC.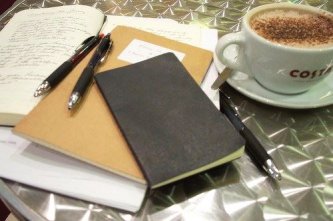 Creating a Blog or a Website with a Blog?
In recent comments to my blog posts, I have been asked this question and will be happy to answer in the best way I know how.
Q? How can I create a blog and is it best to have a blog or a website? What is the difference?
This question can be quite confusing. A Blog is a bit easier and less expensive to create than a website.The Blog content is updated on a regular basis by the author consisting of reading content that would appeal to the fan base. Readers are able to make comments on the author's post which produces conversation and trust and if the content is rich in useful advice it may be helpful to others.
A Blog also allows your voice to be heard, but it also consists of a lot of writing about a topic you believe in, one that inspires you. A blog that attracts your readers with fresh information. A blog does not have to sell anything. It can be as simple as sharing recipes, keeping a journal on a trip to another country, or even a political view.
Choosing a Website may be less stressful, but a bit more expensive to create. Once the website is established, the content will do the work for you on your advertising needs. When researching the internet we look for websites that attract our attention.Take the time to create a website that is fully functional, stylish and informative. The ideal luxury of having your own website is the continuous expression of your ideas, accomplishments,talents and profession that can be viewed worldwide.The goal is to keep the viewer informed, interested and leave the website with the knowledge and answers they were searching for. With the right traffic and marketing skills a website can be a valuable tool. Having a website and a blog together where the blog is a part of the website is a consistent decision and a perk to your readers. It also extends the website abilities with all the information needed in one location. It allows you to not only advertise a still marketing product, but an awakened form of communication where your readers can interact with the website content and the content of your blog together as one. The viewer forms a trust without question that the website conveys the same content as the web blog. Search engines also provide stronger ranking when all keywords, blog posts and content are all on one web page.
Important Fact:
The internet has come a long way through the years and advertising is still the platform for sales. It was determined that in the 17th century the newspaper published a classified section in black and white, although the hesitation of something new advertised only conservative one liners. It was not until the 19th century that color was introduced and more words were printed. Realizing that advertising was the key to sales it became a great importance to business owners.
With this said I conclude the old phrase "A writer always writes" is a well know observation and self-expression is the passion of a writer.  
/